Five Best Places to Visit in the Spring
Springtime is a wonderful time to travel. The weather is mild and the crowds haven't shown up to all the prime locations yet. Prices are a bit lower still and since the summertime tourists haven't arrived yet, you practically have the whole destination to yourself. Many places are lovely to travel to in April and May, but we thought we'd put together a short list of best bets to get your started.
1) Amsterdam
It is an absolute delight to visit Amsterdam in spring! Starting in early spring you can watch winter layers melt away to make way for stunning and colourful blossoms and blooms that will take your breath away!
2) The Grand Canyon
One of the best reasons to visit the Grand Canyon in springtime is to avoid the huge summer rush. Enjoy clear paths to lookout points over the most majestic and iconic sites without waiting in line or getting a stranger's head in your photos!
3) Vancouver
Surrounded by mountains and beaches, Vancouver is a natural playground with lots to do when the weather is fine. This is another city that comes back to life in the spring. Springtime festivals bring locals out of the winter doldrums to enjoy their outdoorsy lifestyles. You can literally feel the joy in the air!
4) Cape Town
Cape Town is one of the most beautiful cities in the world. Springtime there is actually autumn. It's a time when crowds thin, foliage pops with colour and the weather is still lovely and the water warm.
5) London
Mild weather in early spring makes for the perfect time enjoy all that is wonderful about this bustling iconic destination just before it becomes even more bustling in the summertime. See the parks blooming with flowers and lush green grass and trees. The smell of spring is definitely in the air!
Don't wait until the summer to travel. Springtime is every bit as lovely as summer and travelling in April and May has many great benefits.
Which springtime destination has you most excited?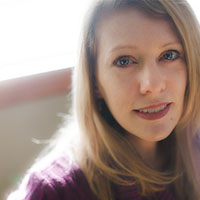 Kristen Gilbert
As a Digital Content Copywriter at Collette, Kristen has travelled extensively. When she's not busy writing about fabulous tours, she's dreaming of being in a place where she can sip an umbrella drink with her toes in the sand and a good book in her hand. Blog copy used with permission from Collette.