Cruise to Cuba on Fathom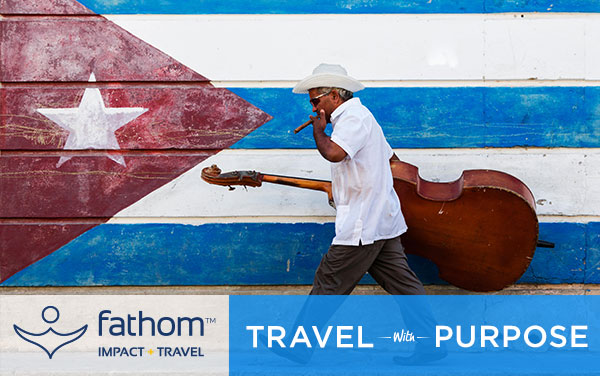 Book by August 31st and receive up to $200 per cabin on board credit and 50% reduced deposit!
Don't just travel - travel with a purpose. Fathom's brand new cruises give you the unique opportunity to not just visit one of the Caribbean's most desired locations, but be part of history while you're there. As the first and only cruise line to visit Cuba from the U.S. in over 50 years, our partnerships with the Cubans ensure your cruise will involve life-changing cultural experiences on the ground in exciting ports like Havana, Cienfuegos and Santiago de Cuba. In addition to these impactful moments, you'll have the amenities of a modern cruise when you're on board too, like a spa, multi-cultural dining options and unique entertainment.
This once in a lifetime opportunity is only available through your travel professional.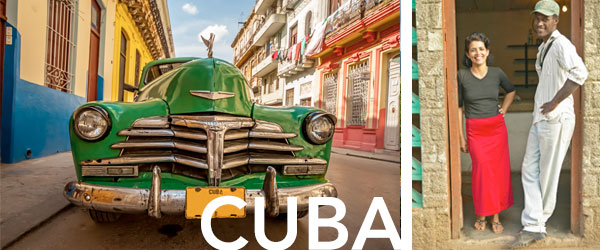 7-nights • Fathom Adonia
Roundtrip Miami, Florida

2016 Sailing Dates:
June 26; July 10, 24; August 7, 21; September 4, 18; October 2, 16, 30;
November 13, 27; December 11, 25
2017 Sailing Dates:
January 8, 22; February 5, 19; March 5, 19; April 2, 16, 30; May 14, 28; June 11, 25; July 9, 23; August 6, 20; September 3, 17; October 1, 15, 29; November 12, 26; December 10, 24

Miami | Havana | Cienfuegos | Santiaga de Cuba

Oceanview from $2,470 per person
$208 taxes, fees and port expenses additional plus $75 per person Visa fee is required
(Price per person, based on April 10 - October 2, 2016 departures)


Contact us to help you plan the adventure of a lifetime!

*Up to $200 per cabin on board credit and 50% reduced deposit valid through August 31, 2016. Taxes, fees and port expenses not included and are currently $208 per person and are subject to change. $75 per person Visa fee is additional and required. ©2016 Fathom Travel Ltd. Fathom™ and the Fathom logos are trademarks of Fathom Travel Ltd. All rights reserved. Ship's registry: Bermuda.
Vacation Code: 2095